Perfect 10, Perfect Love
Shearn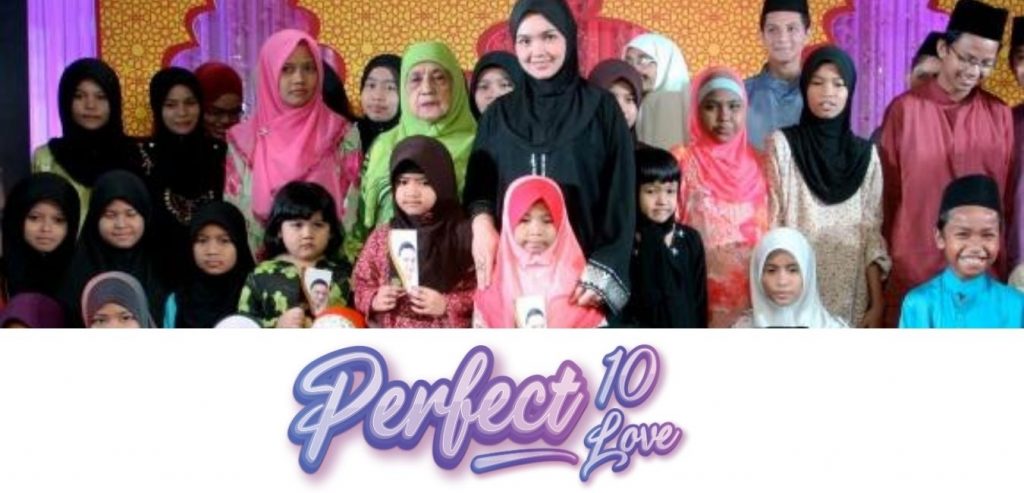 Every child deserves a chance for a bright future. There are some 50,000 children in orphanages and shelter homes in Malaysia who deserve our love and care.In celebration of Alpha IVF's 10th Anniversary, we are honoured to introduce our 'Perfect 10, Perfect Love' project! we are collaborating with Yayasan Nurjiwa founded by Dato' Sri Siti Nurhaliza and Datuk K to raise funds for the orphans in a charity campaign called PERFECT 10, PERFECT LOVE. This donation drive will provide them with financial support as they integrate into communities and build a future of their own.
Donations are needed to continually support these less fortunate children to provide them with the financial support in order for them to become successful in whatever they choose to do in the future and opens doors of opportunity that might have been closed to them before. Without the support of generous donors, we would not be able to bless as many lives as we do.
If you'd like to donate, you can do so with the info below.
MAKE A DONATION To OrphanCare Foundation
DONATE BY CHECK/ONLINE TRANSFER
Please make it payable to YAYASAN NURJIWA and mail it to (for tax claim purpose) latest by 31 JULY 2021:
YAYASAN NURJIWA
*ACCT NO : 5144 8610 6455
MAYBANK MID VALLEY BRANCH
REF UPON BANKING-IN : P10PL*
and email your receipt to :
yayasannurjiwa2021@gmail.com
This Perfect 10, Perfect Love campaign is also made possible through strong supports from the medical fraternity companies like Cryocord, Merck Sdn Bhd, and EP Plus group Sdn Bhd.