Leong Mei San is a registered and licensed counsellor under the Lembaga Kaunselor Malaysia (LKM). She mainly provides individual and couple counselling and psychotherapy. Her professional experiences include practising as a counsellor trainee in a psychiatric clinic and psychiatric day care centre at a government teaching hospital and a volunteer counsellor in a government hospital. She is also a lecturer in a local private university.
She has worked with a variety of populations with diverse cultural background, which included children, adolescent, and adults with behavioural and emotional issues, university students, working adults, providing individual and group counselling, family and marriage counselling, grief and bereavement counselling, and interventions for hospital inpatients and outpatients. During her practice, she provides counselling for individuals with different issues such as depression, anxiety, anger, grief, and life transition difficulties.
Along with her practice, she has the opportunity to expand her service in the area of fertility counselling. She is interested and aims to provide psychological, mental, emotional, and social support to couples suffering from infertility.
She is devoted to empowering her clients in the journey of achieving their greatest potential in life to the fullest through collaborative work in therapy. Understanding and helping clients in a holistic approach have always been her vision as a helping professional.
Therapy is a journey of growth, healing and empowerment. As the saying goes "we don't meet people by accident, they are meant to cross our path for a reason." It would be an honour to walk alongside you as you embark on this journey.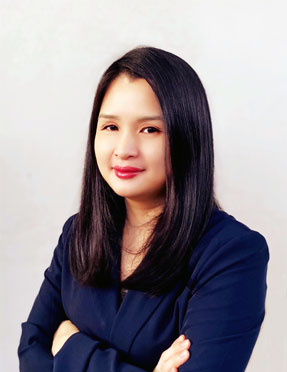 Leong Mei San
Psychologist