Dato' Dr Colin Lee Soon Soo set up his new fertility centre, Alpha Fertility Centre in 2011. He was also the founder and medical director of Tropicana Medical Centre, TMC Fertility Centre and Damansara Fertility Centre.
Dato' Dr. Colin Lee has been in medical practice for more than 35 years and is currently a Consultant Gynaecologist & Fertility Specialist, with special interest in preimplantation genetic diagnosis (PGD). He was in the team that produced the world's 1st Micro-injection baby in 1989 & the world's 1st Human co-culture blastocyst baby in May 1991. His contribution to reproductive medicine includes his development of a mathematical formula to determine the appropriate quantum of ovarian drilling for polycystic ovary syndrome patients and also an elaborate technique, protocol and communication system for embryo transfer. He is also the first person in Asia and Australia to deploy Micro-array Comparative Genomic Hybridization (MaCGH) for genetic testing of all 23 chromosomes in embryos, with fresh transfer.
Over the years, Dato' Dr Lee has led his team to produce numerous fertility firsts both in the region and worldwide. This includes the world's 1st successful pregnancy and delivery following PGD-CGH diagnosis of chromosome inversion, the world's 1st successful pregnancy and delivery in a patient born without a vagina, and the world's 1st reported delivery following the salvage of a presumably abnormal embryo.
To date, Dato' Dr Lee has published/presented more than 150 scientific papers in local and international journals and congresses on various aspects of fertility, and has trained many of the leading fertility specialists in the country and embryologists in South East Asia and Hong Kong.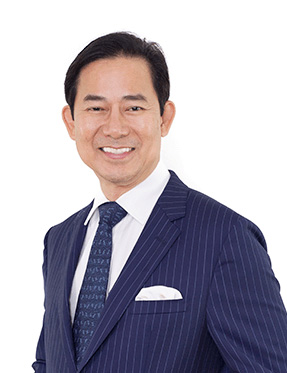 Dato' Dr. Colin Lee
FRCOG (United Kingdom), MBBS (Australia), MMed (Singapore)