Shearn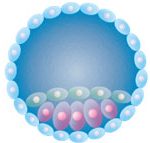 WHAT IS EGG FREEZING?
Egg freezing, also known as oocyte cryopreservation is a procedure in which the eggs from a woman are retrieved, frozen, and stored for future use. The frozen eggs can later be thawed, fertilized, and transferred into the uterus when desired.
Vitrification is the latest method for freezing eggs and the survival rates using vitrification are much higher compared to previous freezing methods like slow freezing. With recent major improvement in the vitrification solutions, such as Cryotec method with certain distinct advantages over all other existing methods of vitrification, egg freezing has become a viable and common option to preserve a women reproductive age.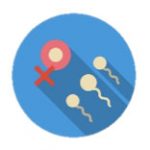 WHEN SHOULD I FREEZE MY EGGS?
The simple answer is to pursue egg freezing in the prime reproductive years, before 35 years old to take advantage of premium egg quality and quantity. Think of the egg retrieval process and cryopreservation as you would a fall harvest. A woman is born with all of the eggs she will ever have, and over time they diminish in number and cellular integrity.
After 43 years of age, it is usually not recommended to freeze eggs, because the quality of eggs is too poor and the probability of chromosomal abnormalities is high. Do discuss with your fertility specialist to better understand your chance based on your own personal conditions.
(more…)