Dato' Dr Colin Lee Honoured with Lifetime Achievement in Medicine Award
knchua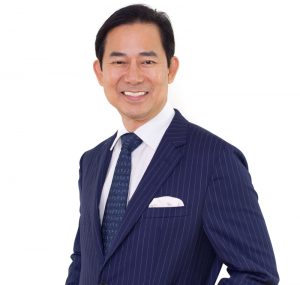 Petaling Jaya : Dato' Dr Colin Lee, The Medical Director of Alpha Fertility Centre has been honored by the McMillan Woods Global Awards as the 2017 recipient of its Lifetime Achievement in Medicine Award. This award is given in recognizing the achievement of the crème de la crème global leading business visionaries across all industry sectors and to honour their great contributions.
With close to 30 endeavoring years in Medicine especially in the area of assisted reproductive medicine, Dato' Dr Colin Lee first founded Damansara Women's Specialists Centre, Tropicana Medical Centre, and subsequently Alpha Fertility Centre, and has led his team to produce many innovative treatments which resulted in many world's firsts in fertility treatment.
"I hope to continue to bring more innovations and R&D so as to improve the methodology in the treatment of infertile couples and pave the way for technological breakthroughs that have the potential to transform healthcare and benefit society" said Dato' Dr Colin Lee when asked about what he anticipates to achieve in the future.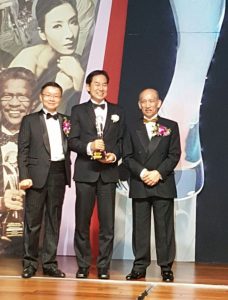 The award was presented by guest of honour Tunku Datuk Mu'tamir Tunku Tan Sri Mohamed, together with McMillan Woods organizing chairman and founding president Datuk Seri Raymond Liew, 24th March 2017, held at Shangri-La Hotel, Kuala Lumpur.
From Left : McMillan Woods organizing chairman & founding president Dato Seri Raymond Liew, Dato' Dr Colin Lee, and guest of honour Tunku Mu'tamir Tunku Mohamed at the awards ceremony.