MOST NUMBER OF IVF BABIES GATHERING IN AN EVENT IN MALAYSIA 2016
knchua

159 IVF babies produced through Alpha Fertility Centre along with their loving parents gathered on last July 23, 2016 to jointly commemorate Alpha Fertility Centre's 5th anniversary celebration at Tropicana Golf and Country Club. This momentous occasion witness the emotional moments for  all the parents to meet, greet and share this joyous session with each other as they claimed victory over their fertility treatment journey.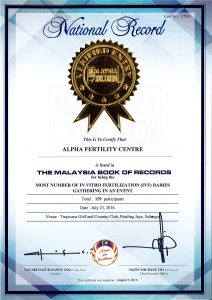 This record-breaking moment was also penned-down in the Malaysia Book of Records under Human Achievement Category for achieving The Most Number of In Vitro Fertilization  (IVF) Babies Gathering in an event. The record certification was presented to Dato' Dr Colin Lee during the 5th Anniversary event.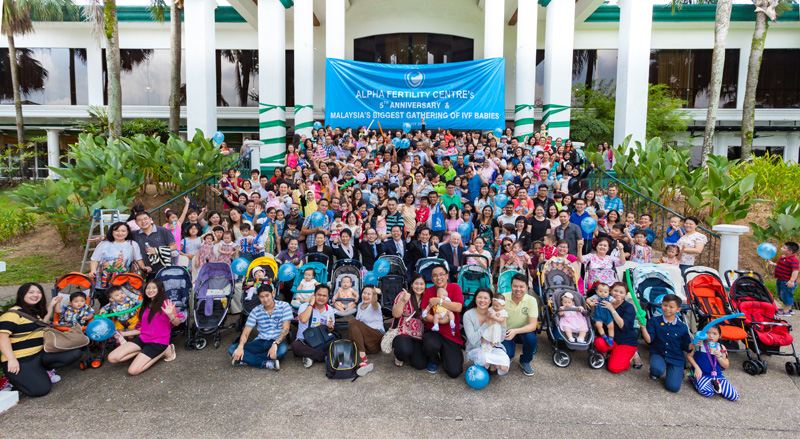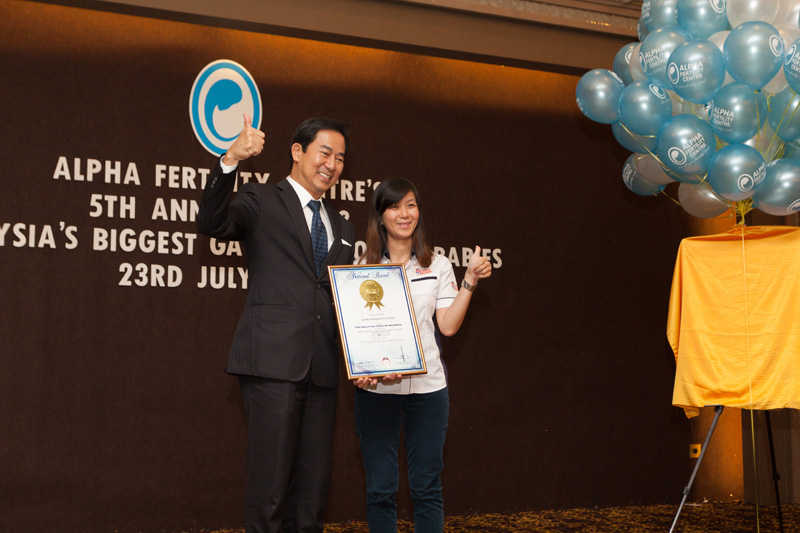 Such achievement reaffirms Alpha Fertility Centre's innovative and effective technologies;
including having world-class IVF facilities, deploying top IVF specialists, embryologists and medical resources to achieve high clinical pregnancy rate (up to 80%*) exceeding top IVF centres around the world.
These achievements help to position Malaysia in the world's medical map; creating better awareness within the local and international communities and bringing hope to those who have been yearning for parenthood.
We are extremely honored to have great support from everyone to make this event a successful one. We believe great journey is made together and we look forward to sharing another great journey with all of you again in the future.
The Malaysia Book of Records is an official body that recognises recordholders, recordbreakers and recordcreators in Malaysia. Certificates will be issued to individuals and groups upon confirmation of their feats, achievements and creations.