ALPHA IVF Virtual Clinic is now at your fingertips!
ivf.staff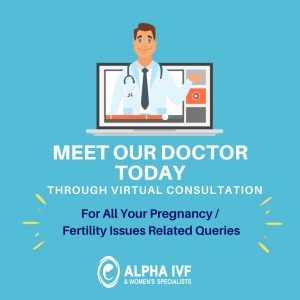 • Connect with our fertility specialists to address your queries about fertility / pregnancy related issues from the comfort of your own home via online consultation.
• A portion of each sessions' proceeds will go towards Covid-19 fund (Tabung Covid-19).
While you stay at home, we want to support you and partner's hopes in building a family.
Schedule a virtual consultation with us, where you can also seek out a second opinion from our specialists. At RM 60.00 per session, RM 20.00 will be donated to Tabung Covid-19 (Covid-19 Fund).
Register here by entering : AlphaVC, followed by your full name as per IC : http://www.wasap.my/60125686290 (Office Hours Only)
NOTE :
ONLY AVAILABLE FOR OUR EXISTING PATIENTS.