In 2016, Dr. Lam Wei Kian graduated with a Masters in Obstetrics and Gynaecology from the prestigious University Malaya in Kuala Lumpur, Malaysia.
Upon graduation, Dr. Lam embarked on his career as a Clinical Specialist in the Obstetrics and Gynaecology Department at Hospital Melaka. Dr. Lam later moved on to Hospital Tuanku Ja'afar, Seremban in 2017.
As an Obstetrician and Gynaecologist, Dr. Lam's interest in helping couples with infertility issues inspired him to further his studies in the field. In 2018, he completed a postgraduate German UAE Diploma in In-Vitro Fertility (IVF) and Reproductive Medicine.
Dr. Lam's passion in his field has made him not only a dedicated medical expert but also a teacher. His experience in teaching includes being a trainer for undergraduate training, a guest lecturer as well as a facilitator for various medical institutions and gynaelogical events.
Dr. Lam is also has a Fellowship with the Indian Academy of Obstetrics and Gynaecology and is a member of Asia Pacific Initiative in Reproduction (ASPIRE). He is also a member of the Obstetrical and Gynecological Society of Malaysia (OGSM).
His continuous presence, participation and contribution in the obstetrical and gynecological sector both locally and internationally inspires Dr. Lam to help couples that are struggling to conceive.
With that at heart, Dr. Lam has assumed the role of an Obstetrician, Gynaecologist and Fertility Specialist at Alpha Fertility Centre (2018)
With a complete team of health professionals by his side, Dr. Lam is ever ready and confident to address the parenthood dream of couples from all walks of life.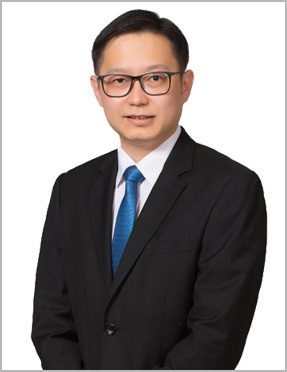 Dr Lam Wei Kian
MBBS (Mal), M.MED O&G (UM)