Dr Tan Chong Seong graduated from National University of Malaysia (UKM) in 2005. After internship in Kuala Lumpur General Hospital, he further pursued his postgraduate specialization in Obstetrics & Gynaecology. He obtained his specialist qualification from Royal College of Obstetricians and Gynaecologists (RCOG), United Kingdom and served in Kuala Lumpur General Hospital and Kluang General Hospital, Johor.
During his tenure as specialist, he was actively involved in management of high risk pregnancy and gynaecological cases. He also had a special interest in reproductive medicine and minimal invasive surgery. In addition, he was responsible in the teaching of medical students, house officers, medical officers and postgraduate students. He was appointed as Honorary Lecturer for International Medical University (IMU) and MAHSA University.
Dr Tan joins Alpha Fertility Centre to further pursue his passion in helping couple with infertility. He was privileged to be trained in Reproductive Medicine directly under the tutelage of Dato' Dr Colin Lee. Apart from his clinical work, he attends international and local conferences regularly to stay up-to-date with the latest development in reproductive medicine and he works as volunteer in free clinic for refugees and the underprivileged.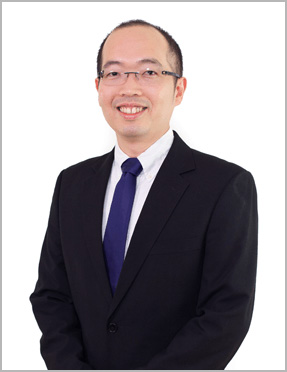 Dr Tan Chong Seong
MD(Mal), MRCOG (London)